Builder's Photos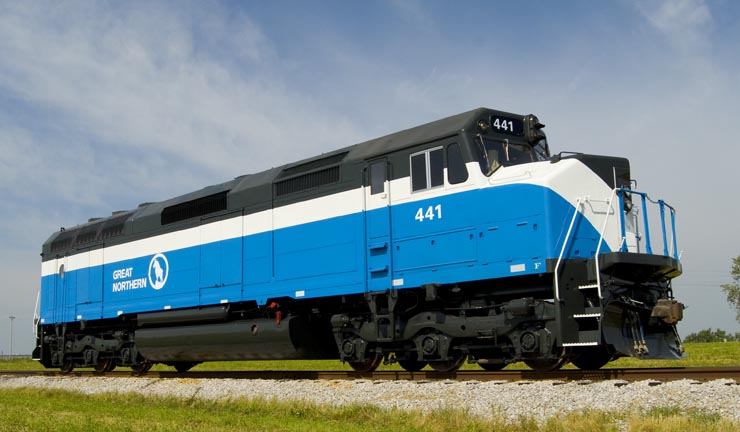 A fine railroad tradition is The Builder's Photo, the wonderful documentation of a brand-new locomotive before it is turned loose on the world of railroading. As an order for new locomotives is readied for delivery, a representative unit will be photographed by the Company Photographer before it leaves the plant.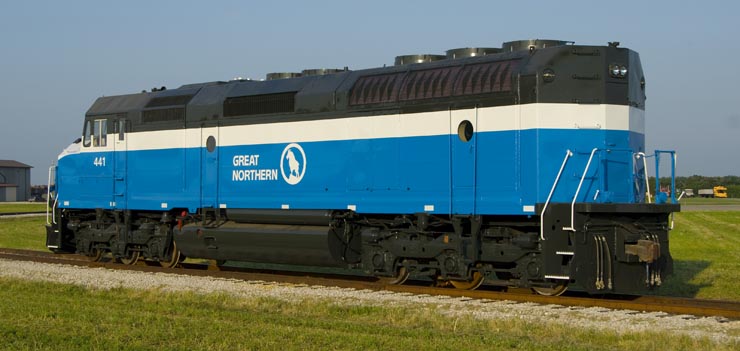 Ahead of the new locomotive are a thousand thunderstorms, millions of miles of windblown dust and dirt, decades of ultraviolet radiation, and a couple lifetimes' worth of weather extremes. It will never look this good again, but thanks to The Builder's Photo, we can still see it pristine.

Since Great Northern 441 is permanently located at the Izaak Walton Inn, it will be spared most of the ravages of the railroad experience. It certainly will never hit another cow.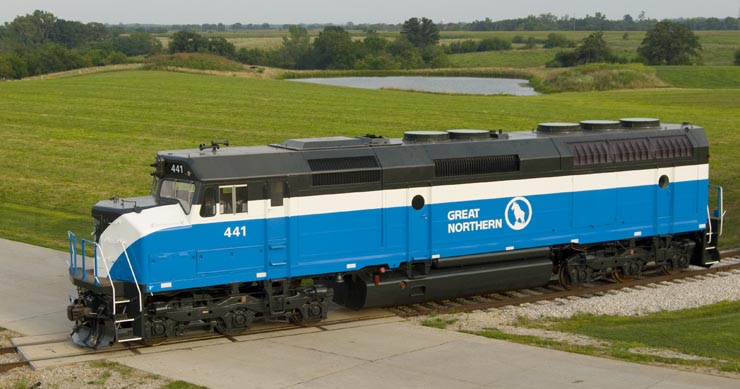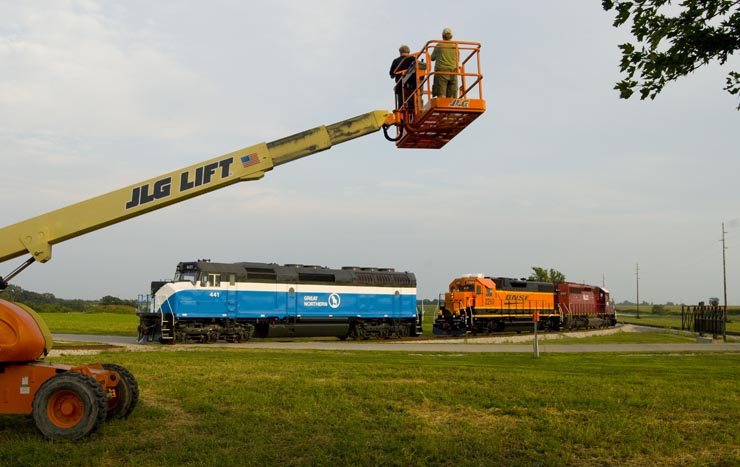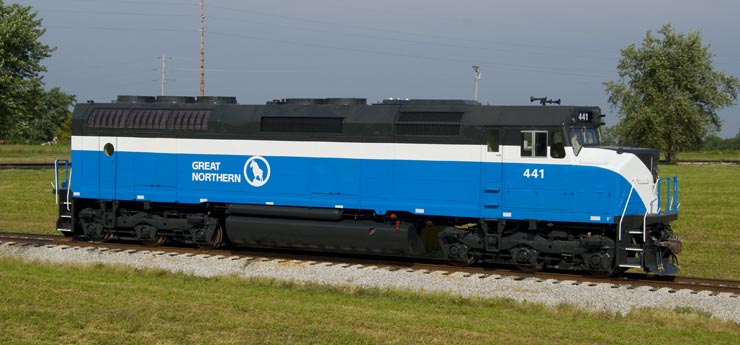 These photos were taken at RELCO Locomotives in Albia, Iowa, on August 14 and 15, 2009, a few days before GN 441 headed west. Click here for the official EMD Builder's Photo of the Great Northern F45.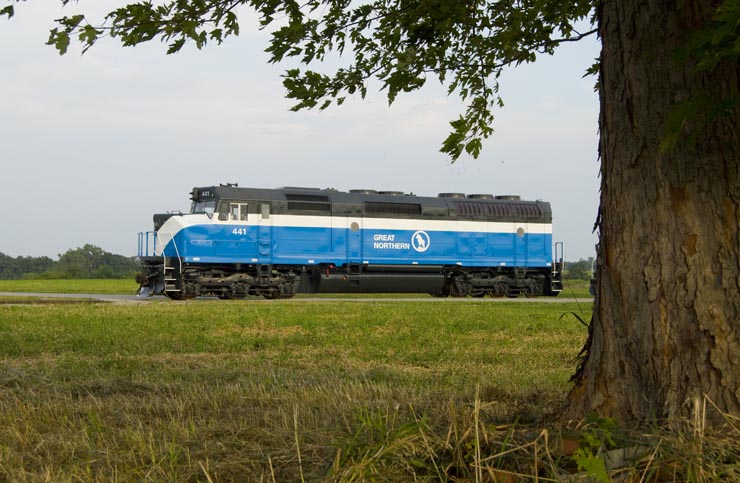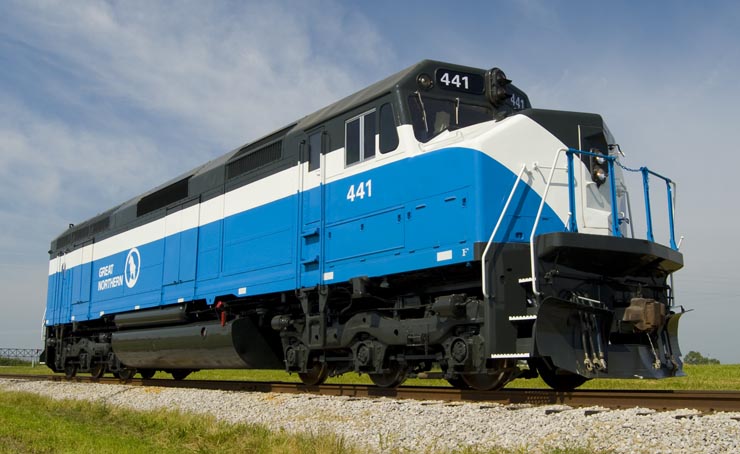 Another fine railroad tradition is photographing the shop crew with a locomotive. Some of the RELCO craftsman posed with GN 441 on the morning of August 20, 2009. Within an hour it will be on its way to Montana. (Photo copyright RELCO Locomotives.)
All photos copyright Tom Lambrecht unless credited otherwise
Home - Izaak Walton Inn website - IWI GN 441 page - IWI "J.J." page - Online Reservations
Mountain Retreat - Living Room - Master Suite - Kitchen - Control Cab - Luxury Caboose "J.J."
Izaak Walton Inn - Glacier National Park - Glacier Area Activities - Going-to-the-Sun Road
EMD F45 History - GN 441 History - F45 Technical Data - Big Sky Blue - GN 400 "Hustle Muscle"
Rescue and Renovation - Paint Shop - Builder's Photos
Westbound to Montana - The Big Lift - Bringing Montana Indoors - J.J. Renovation
Guest Book - Runby Page - Site Map - Links - Contact Us