The Big Lift
An armada of nine semi loads of heavy equipment from Patrick Construction of Havre, Montana, descended on Essex on September 10, 2009.

The next day, four massive sideboom Cats lifted GN 441 off the east leg of the wye track and carried it east at a snail's pace.
Even though the 441 has lost a lot of weight - its diesel engine, main alternator, traction motors, air compressor and other mechanicals - it still weighs nearly a quarter million pounds.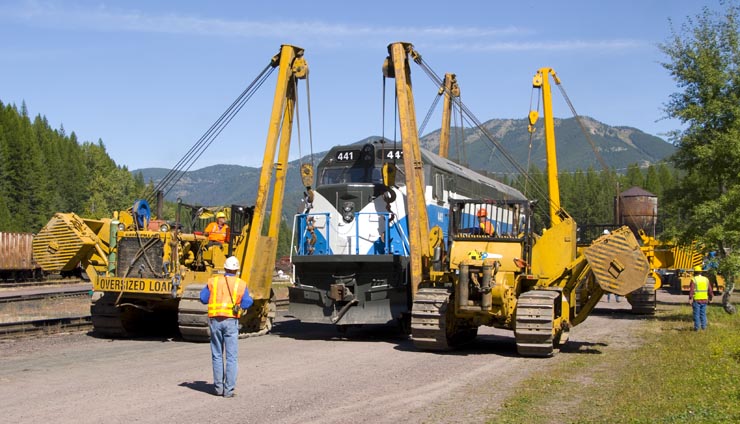 Communicating by hand gestures and eye contact, the crew carefully guided the 441 past the Izaak Walton Inn.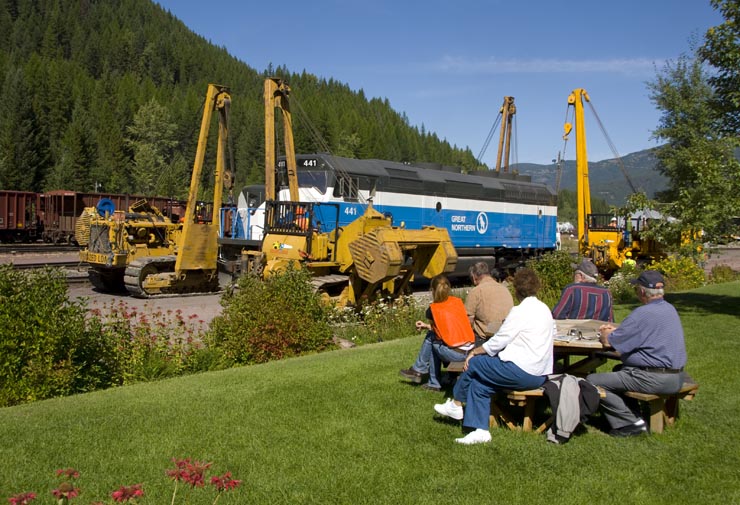 Guests were treated to front-row seating for the show.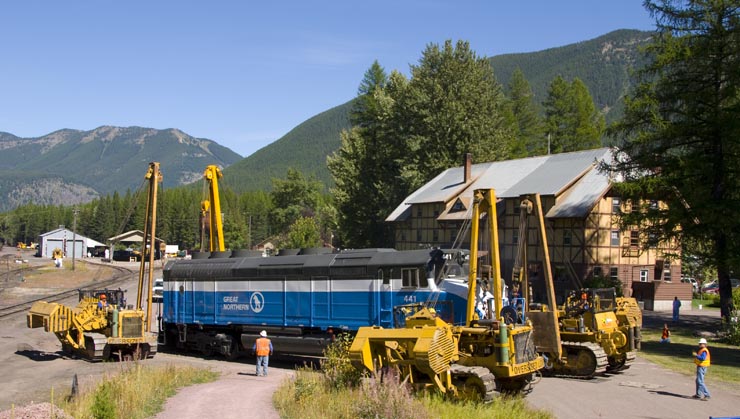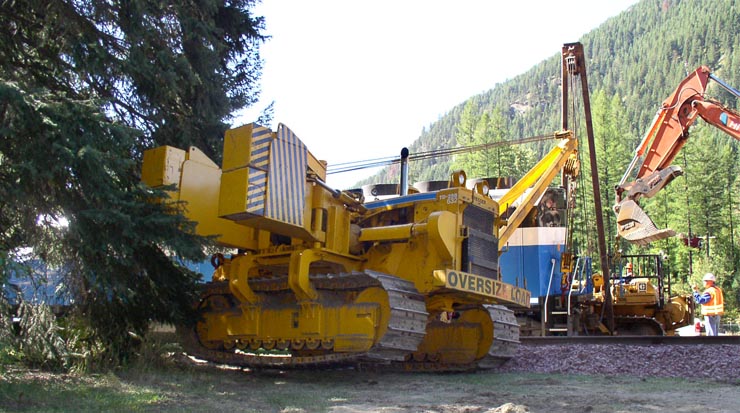 Lifting the 441 onto its track was challenging because the sideboom Cats' leverage was awkward.

Even with its counterweight fully extended, this Cat pack lifted its outboard side when the locomotive wouldn't budge.

After repositioning several times, and using an excavator to help lift the rear coupler, they were able to lift the 441 and swing it towards the track.
Once they accomplished that, the Cat packs had the leverage they needed.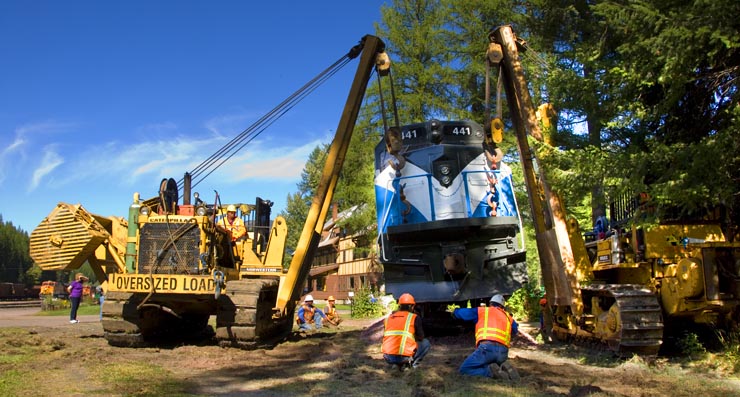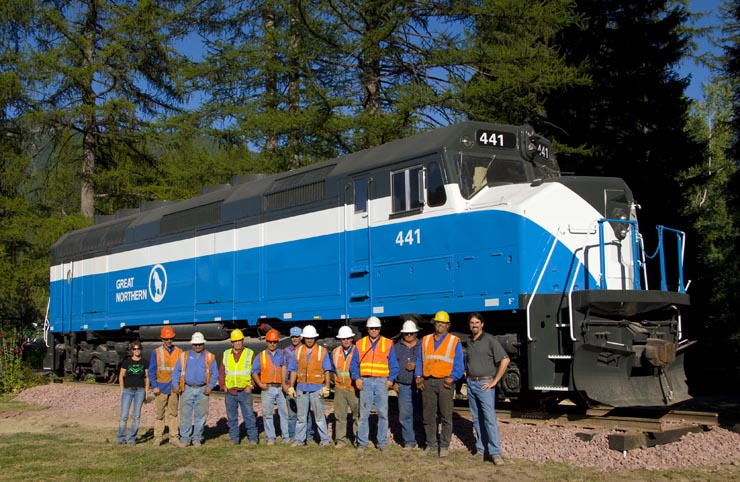 "If you felt a slight breeze from the northwest that afternoon," Tom declared, "it was Jamie and I breathing a sigh of relief." The Patrick Construction crew worked straight through the four-hour operation; they didn't pause for a break until the 441 was sitting safely on its track. At last everybody could relax and smile for a group photo.
All photos copyright Tom or Jamie Lambrecht
Home - Izaak Walton Inn website - IWI GN 441 page - IWI "J.J." page - Online Reservations
Mountain Retreat - Living Room - Master Suite - Kitchen - Control Cab - Luxury Caboose "J.J."
Izaak Walton Inn - Glacier National Park - Glacier Area Activities - Going-to-the-Sun Road
EMD F45 History - GN 441 History - F45 Technical Data - Big Sky Blue - GN 400 "Hustle Muscle"
Rescue and Renovation - Paint Shop - Builder's Photos
Westbound to Montana - The Big Lift - Bringing Montana Indoors - J.J. Renovation
Guest Book - Runby Page - Site Map - Links - Contact Us